Tiles, Tables, Installations
I make the tiles, Joey designs and welds the metal form and lays tiles. You can order tiles or mosaics from me and install them yourselves, or, if you are in Sonoma County, we can install them for you. Joey also creates custom metalwork (like the railing and trellises) for Sonoma County residents only. If you'd like an estimate, contact us: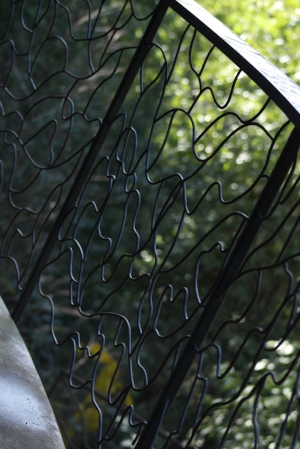 Custom Railing at our house
The images above are from customers who ordered tiles and installed them themselves in their homes.